Data Governance Workshop & SAS data tools
May 22-24, 2023 @ UH Mānoa Campus Center Ball Room 1

Statistical Analysis Software (SAS) will be offering a FREE hybrid-style (in-person and virtual) 3-day combined training in data governance and SAS tools to manage and analyze data. Data Governance refers to the complex of data and information management policies, data management procedures, standards, security access and use controls, and restrictions on sharing and reporting of data. Data governance is especially critical when data and information are protected by law and/or regulation. Where legally protected or sensitive data are involved, the data governance rules and processes for research organizations and individuals are central to the use, storage, access, sharing, and reporting of sensitive and protected data.

The first two days will focus on the following topics:
– Intro to Data Governance
– Understanding the Data Ecosystem
– Data Challenges & Business Impacts
– Turning Data into a True Asset
– Data Governance Program Lifecycle
– A Day in the Life of Stewardship
The third day will be centered on learning specific tools for data governance, data analysis, and machine learning through implementing the advanced SAS Viya suite software. The software provides many data management tools including data lineage, a metadata dictionary, security access controls, data de-identification, and more. This portion will be structured as an interactive demonstration using real industry data.
Please note: We encourage participants to join us in-person. There will be a limited amount of virtual slots available.
SAS Trainer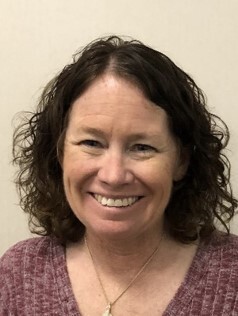 Mary Anne Hopper oversees the SAS Management and Advisory Consulting practice. She has over 20 years of experience helping clients develop as well as execute strategies in the areas of data governance, data management, master data management, and reporting and analytics. Her global experience has covered numerous industries and data subject areas including financial services, retail, education, government, manufacturing, partner management, website analytics, supply chain management, and health and life sciences. Mary Anne is a co-author of the SAS Data Management Framework and SAS Data Governance Maturity Model.
Parking available at University of Hawaiʻi, Lower Campus Parking Zone 20 for $5.00 per day. For more information, please email Steven James at steven@uhtasi.org.
---